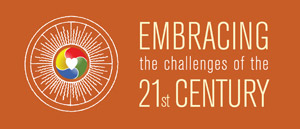 "Love and compassion are necessities, not luxuries. Without them, humanity cannot survive."
― Dalai Lama XIV
MEDIA ADVISORY: Press credentials for the Dalai Lama visit Oct. 18 and 19, 2012
All press members must be properly screened according to the requirements of the U.S. Department of State for the October visit of His Holiness the 14th Dalai Lama to the campus of Western Connecticut State University. All press members may make application for credentials to cover the events by submitting in writing by 5 p.m. Monday, Sept. 17, the information requested below.
WCSU will make available still photographs and video of events. More information about those services will be posted on the university website.
The Dalai Lama will make two separate public appearances at Western; all events are sold out.
On Thursday, Oct. 18 1:30 p.m. Public Talk - The Art of Compassion
Friday, Oct. 19 10:00 a.m. Public Talk - Advice for Daily Life
Applications for press credentials should specify which event(s) your news organization wishes to cover. Also, note that, for accepted applications, members of the press must submit to the Office of University Relations by 5 p.m., Sept. 17 their birthdate and Social Security number (SSN) with their signature, which will be provided to the U.S. Department of State for required security background checks. (Western Connecticut State University will not record or retain this information and the Public Information Act and other applicable laws protect your SSN from further disclosure.) Bags will be subject to search at the events.
Individuals who have already submitted requests for credentials to the Office of University Relations should submit an application by the Sept. 17 deadline. Email information to the Office of University Relations at pr@wcsu.edu.
Information to be submitted:
Name
Title
Birthdate
Social Security number
Date of the event to be covered
News organization/media type (radio, print, etc.)
Address
Phone
Email
Fax
Name of assigning editor or producer
Editor/producer phone number and email
Circulation/audience
Brief statement outlining your purpose and requirements
The university will notify you if your application is accepted by noon, Wednesday, Oct. 3. Credentials are non-transferable and must be picked up in person on the day of the event. Photo identification will be required in the form of a passport or driver's license and a press ID. Media check-in information and times will be sent to you following acceptance of your application.
NOTE: Recording of events is for news purposes only and may not be used in documentaries. Additionally, the re-broadcasting of the events in their entirety, including for television, radio or webcast, is forbidden without the express permission of Western Connecticut State University and the government of Tibet.